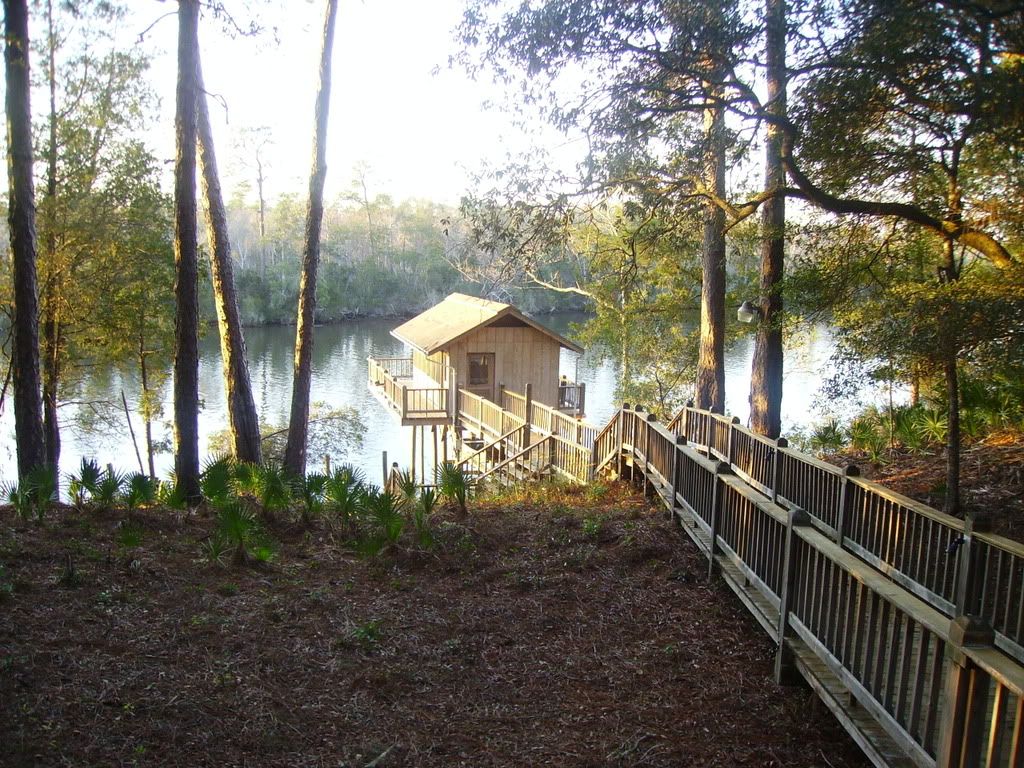 I can't Believe it's our last night here at Granny's . It seems like we just got here. Who would ever wanna leave this beautiful place?!?! Unfortunately we can't escape from reality and stay in our quiet little hideout forever.
Last night I got to have a wonderful, long, luxorious bath in Granny's jacuzzi tub!! Pocahontas massaged my shoulders, neck, temples, and later my back. She also gave me a pedicure. I loved it!! She told me she'd do it again sometime, but I had to pay her then..."Today is free day", is what she told me.
Today Fiddly, Granny, Pocahantas, and I all went shopping, mostly for a prom dress. I found one that I absolutely love!! But we needed to get the approval from Eeyore first. My mom had an appointment with Granny's hair dresser to get a haircut so after that Eeyore met us at Dillards to see the dress. He actually said he thought it looked pretty...now it's not his favorite dress, but he did approve! Granny has a shawl that goes perfectly with it too. After that all of us went to eat lunch at Logan's. We were all stuffed. Fiddle D. Dee, Granny, and I all went to look for shoes to go with my dress after we ate. Eeyore, Lightning, and Pocahantas decided to go back to Granny's instead of more shopping. We didn't find any shoes, but we did stop by my uncle's house on the way home to see the puppies. They're so cute! There are eleven puppies, 5 solid black, 5 black with gray and white spots and one chocolate one. I forgot my camera at Granny's so I didn't get any pictures, but we're hoping to go back by on the way home 2morrow, because the little kids didn't get to go see them, so I'll try again then. When we got home Pocahontas and I rode the golf cart for a little bit, then we went down to the river to see how many crabs we had in the crab baskets(to see if we had enough to eat). We had six, I wasn't sure that, that was enough, but Fiddly talked me into it. So we took them out, declawed them, and I cleaned them almost by myself. Since Fiddly and I did all the work and there were only six(little ones) we ate them all. I did have to call my cousin to make sure I remembered right, and she talked me through that part that she did the last time(mostly laughing at me). And in my opinoin they all turned out very good! I think that's all for now...
... Oh and for those inquiring minds wanting to see pictures of our Christmas morning, well all of those pics are on Granny's camera and she has a different kind of memory card than me and at the moment I have no way of getting them on here. So hopefully sometime later I'll be able to get those and put them on for all to see.